Hornet Pest Management is the leader in all aspects of pest management.
Hornet Pest Management offer a full range of pest control services at an affordable price.
Termite Inspections are essential for preventing major structural damage and expensive repairs
Our Building and Pest inspections are carried out by the owners of the business, NOT employees.
Location
Ashmore, QLD. 4214
Contact
simon@hornetpest.com.au
1300 132 412
0487 088 000
About Hornet Pest Managent
Hornet Pest Management was established in 2012, while this is only a relatively new company we are very experienced in all aspects of pest management.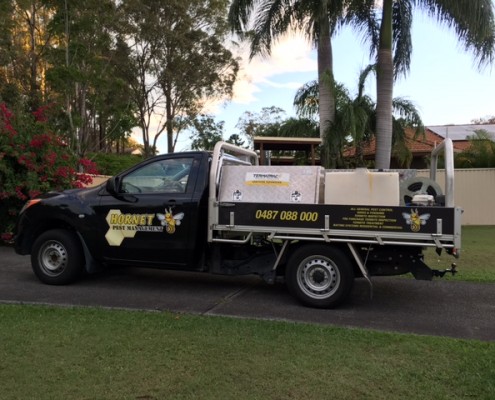 Hornet Pest Management is a family owned and operated business that is providing personalised on time quality service at a fair price. We are fully licensed and insured in both NSW and QLD and are registered with the QBCC.WHY CHOOSE HPM
Fully insured and licensed
Over 20 years experience
Family owned and operated
Service warranties on all services
Safe and affordable solutions
STOPHave you just discovered that you have termites ???Here what you should do immediately.
Dont spray the termites with anything.
Dont remove any wall material or damage any more framing or timber.
Find yourself some masking tape or gafa tape and cover up any holes or cracks and call us immediately, the less disturbance the better and it is important for us to be able to identify the species of termite that you have just discovered to help us plan the best solution for eradication.
Termite, Insect and Rodent Management · Brisbane
&

Gold Coast
Safe and affordable solutions
Service warranties on all services